Keith Cornett, Corvette Blogger on 22nd Aug 2023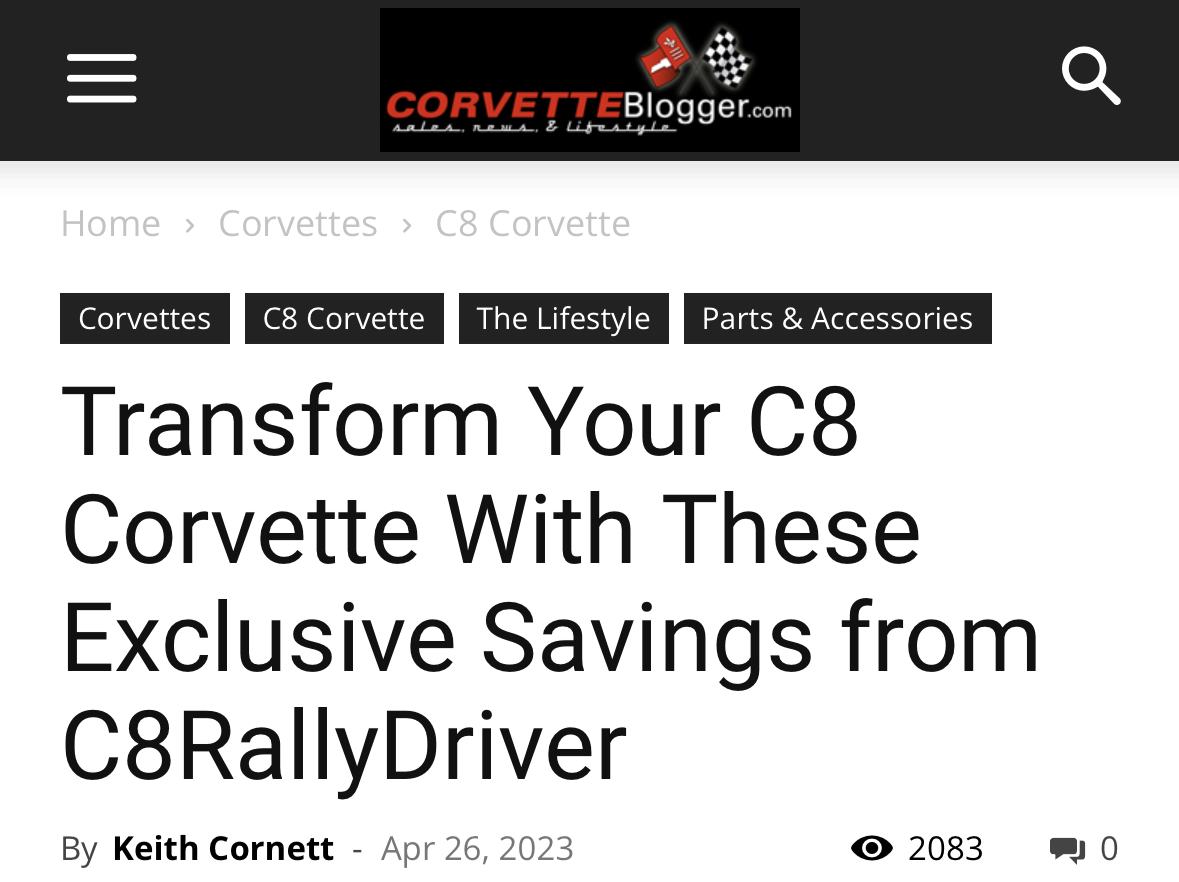 Last year we introduced you to an aftermarket company called C8RallyDriver that makes some very innovative products for the C8 Corvette. We've invited them back to share the latest updates with their really cool C8 Trunk Covers, plus we have some new additions to the Corvette Coupe Strut Covers and Hatch Supports that will help transform your Corvette's engine bay from boring to exciting in just a few easy steps.


C8 Corvette Trunk Covers

We first discovered the C8 Trunk Covers used as protection against getting your fabric lined trunk wet or dirty while cleaning the engine bay of a C8 Corvette Coupe. As Coupe owners are already aware, the amount of water and dirt that gets up inside the engine bay can be substantial, and the C8 Trunk Cover allows you to easily spray down and detail your engine compartment with your trunk and its contents protected. The C8 Corvette owner's manual actually promotes the ability to clean the engine bay with a pressure washer, so do it safely and easy with a C8 Corvette Trunk Cover that is a GM Corvette licensed product.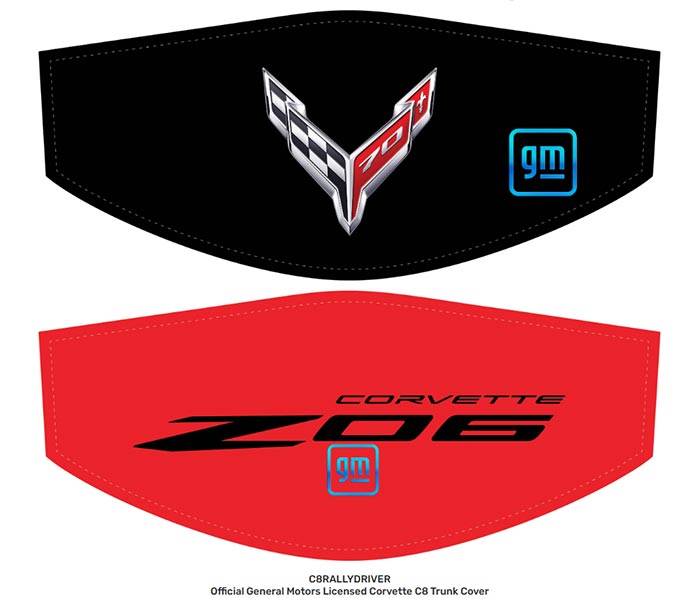 We think the display use for the C8 Corvette Trunk Cover is where this product really shines as it allows you to show off your Corvette's engine bay while also "hiding" your personal effects, cleaning supplies, and anything else that would detract from your beautiful LT2 or LT6 engine bay when you head to your favorite cars and coffee or Corvette club meet.

C8RallyDriver offers the C8 Trunk Covers with officially licensed Corvette logos and there are over 80 different combinations of logos and colors available including the new 70th Anniversary logos and the new C8 Z06. You can also order the C8 Trunk Covers with Jake from Corvette Racing, and there are a number of different Stingray logo designs to choose from as well. Check out the before and after photos below. Do you really want to show off that old cooler and chairs in the trunk, or keep that stuff out-of-sight by sharing your Corvette passion with a C8 Trunk Cover?



You can also choose to use your own custom artwork for the C8 Trunk Covers, which is great for businesses as well as those who are wanting to create their own unique look or online brand.

The C8 Trunk Covers come in a zippered tote with all the hardware you need to install. Simply remove the T15 screws installed around the trunk and replace them with the included "Snap Screws" which contain a button on the head. Your C8 Corvette Trunk Cover than snaps into place. The trunk's existing rubber weatherstripping helps to seal off and keep water from entering the trunk when detailing your engine bay.



The Original C8 Corvette Trunk Covers from C8RallyDriver.com start at $179.99 with the officially licensed versions with GM logos priced at $269.99.

Carbon Fiber Rear Strut Covers

One of the things that Chevy didn't cover in the C8 Corvette Coupe's engine bay are the strut tower assemblies, so C8RallyDriver came up with an innovative "stealth-mounted" low-profile Strut Tower Covers that eliminates water and dirt buildup in the strut towers, and provides a cleaner look to your engine with visible carbon fiber or an exterior body color. The strut covers are available in visible carbon fiber or wake up that dark engine bay with one of the Corvette factory paint colors:



These Visible Carbon Fiber Rear Strut Covers are available for Corvettes both with and without Magnetic Ride Control. These covers literally install without tools in less than 10 minutes and will absolutely clean up the look of your engine bay. One of our favorite features about this aftermarket accessory is that the strut covers are "stealth-mounted," so no visible screws or nuts are showing, just beautiful visible carbon fiber or a factory finish color with polished clear coat.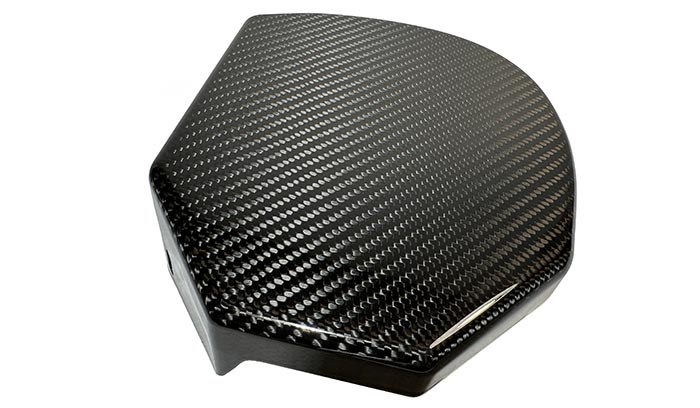 These high-quality Strut Tower Covers are made in the USA like all of the products mentioned here, and C8RallyDriver uses the same 2×2 twill/weave pattern to match the OEM carbon fiber pieces offered by General Motors. These pre-preg carbon fiber covers are virtually indestructible and will enhance the appearance of your Corvette C8 engine bay! Once installed, there is zero maintenance involved in keeping these clean. Just wipe with a detailer cleaning spray, and you're good to go! You can also apply a ceramic or graphene coating to enhance the shine and facilitate water drainage.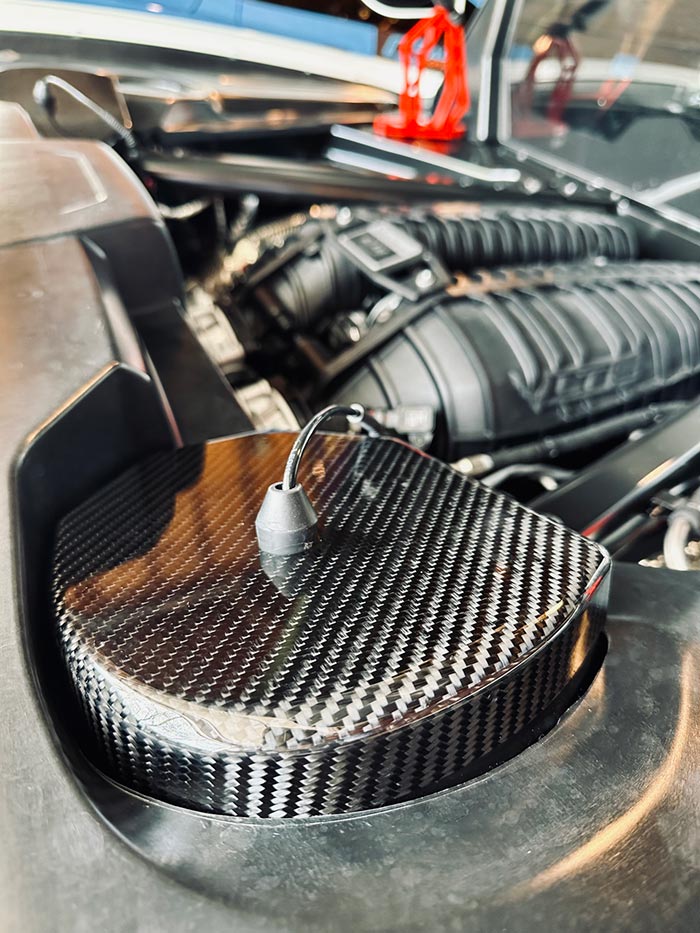 The Stealth-Mount Visible Carbon Fiber Strut Covers are $349.99/pair for the standard versions or those with the Mag Ride holes. You can opt for the exterior factory paint color version at $424.99. The factory paint color strut covers are also made of the same carbon fiber composition – 5 layers of prepreg carbon fiber.

Boomerang-Style Rear Hatch Supports

Another original product design from C8RallyDriver is their Boomerang-Styled Rear Hatch Supports that fits the C8 Stingray and Z06. Designed to complement the C8 Corvette's side boomerang intakes, these Boomerang-style supports give your Corvette a custom look wherever you display your Corvette. Professionally engineered and machined from 6061 billet aluminum, these strut supports are a nice upgrade over the boring OEM stamped steel hatch supports and you can see the difference in the photo below with the black standard hatch and C8RallyDriver's Torch Red Hatch Support.



These eye-catching accessories are direct bolt-on replacements and take only about 10 minutes to install using the factory mounting bolts. The Rear Hatch Supports are powder coated and come standard in Satin Black, Bright Red, or Bright Silver for $369.99/pair and you can have it finished in one of the C8 Corvette's exterior body colors for $444.99.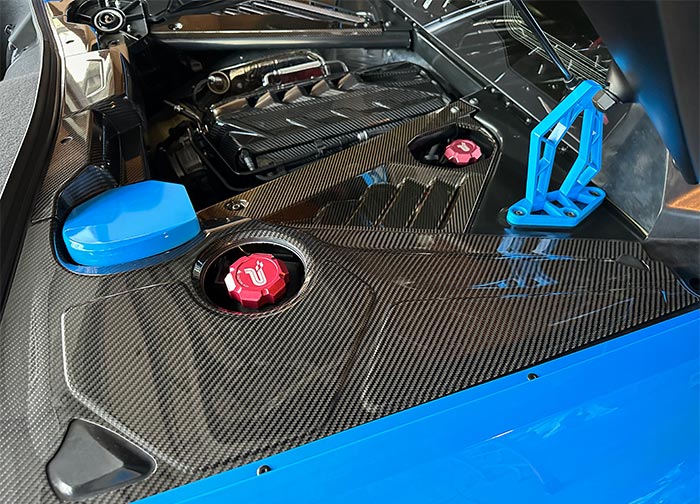 You can find these great C8 Corvette products at C8RallyDriver.com. Make sure you check out the Gallery to see real-world examples of their C8 Trunk Covers, Strut Covers, and Rear Hatch Supports. The company also has a very generous warranty program and installation support is also provided.

Source: